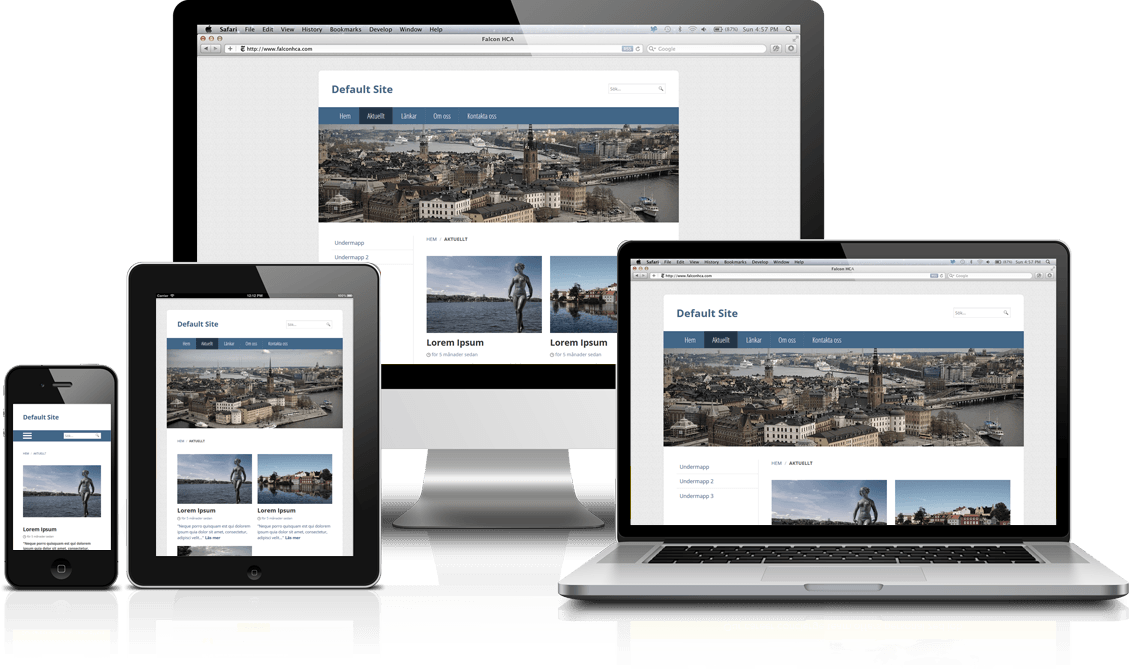 Professional results. Search engine friendly. Mobile Dual. Affordable.
Why Malarweb CMS?
Try for free
In 30 days, you can test your website before you extend your membership. No hidden costs.
No initiation fee, term or notice
No claim for credit card at registration. Malarweb does not apply any term or expensive start-up fees. You pay only if you are satisfied with your website.
Responsive design
If you want a professional website it's not enough that it looks good on the your computer. We apply responsive design, whether you are browsing on a mobile phone, tablet or PC so your website will always look good.
Always the latest web technologies
We do not work with website templates that many of our competitors. Therefore, we can always deliver the latest web technologies to our customers. It means you never have to worry about expensive updates.
User-friendly interface
Our system is simple, you don't need any education. Can you deal with your Facebook account, you are a champion in our publishing. You get a professional result while maintaining full control and can update the website from any PC/mobile phone anytime.
Widget based start page and side column
You decide how your homepage and side column will look. Choose from dozens of modules.
Lightning fast page loads
We love fast websites. Therefore, we have put a lot of time on optimizing our CMS and server environment. Our goal is to always deliver lightning-fast pages to our customers.
We handle server management
You need no external hosting when you are a customer of Malarweb. We handle server management, maintenance and operation of your website.
Free support
If you have any problems, you can always contact our support. We reply within 24 hours on weekdays.
Functions
File archive
Advanced article editor
Maps
Multi-Language Support
RSS-reader
Custom HTML
Custom CSS
Password-protected pages
Blog
Iframes
Youtube
Facebook-feed
AJAX
Breadcrumb navigation
Search function
Google Analytics
Previews
Custom fonts
Wallpaper
Background patterns
Folder image
Custom META tags
XML-Sitemap
Screenshots of CMS: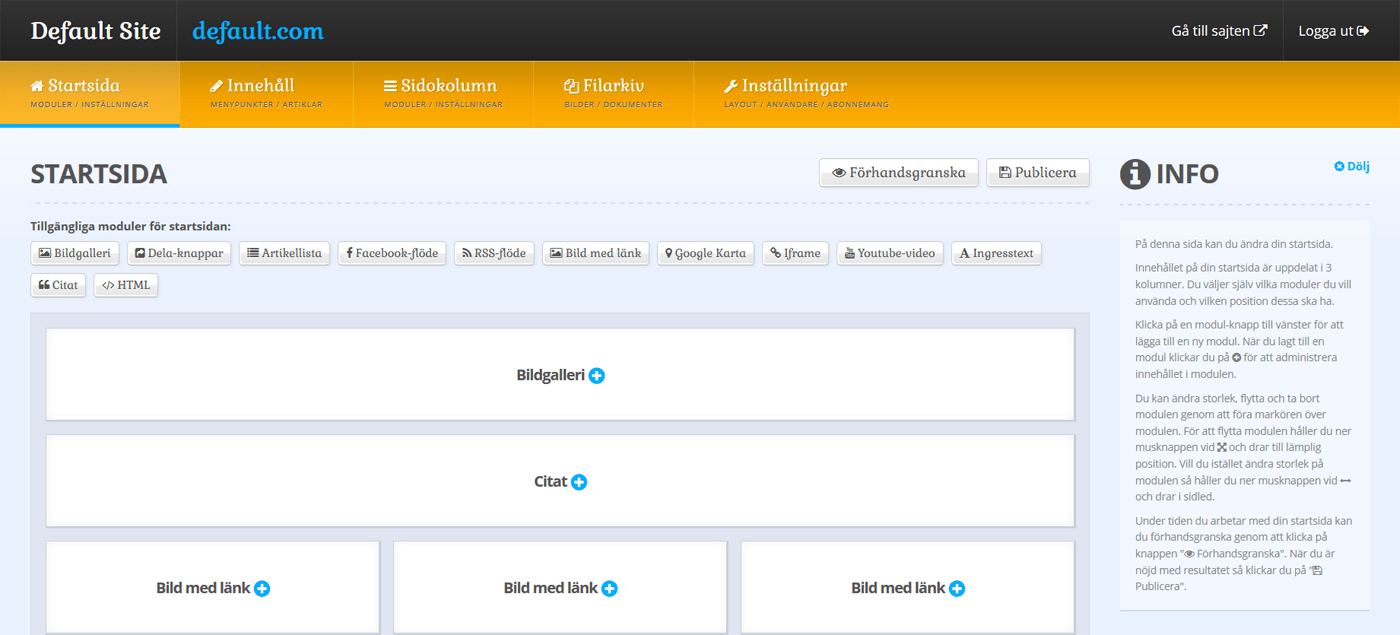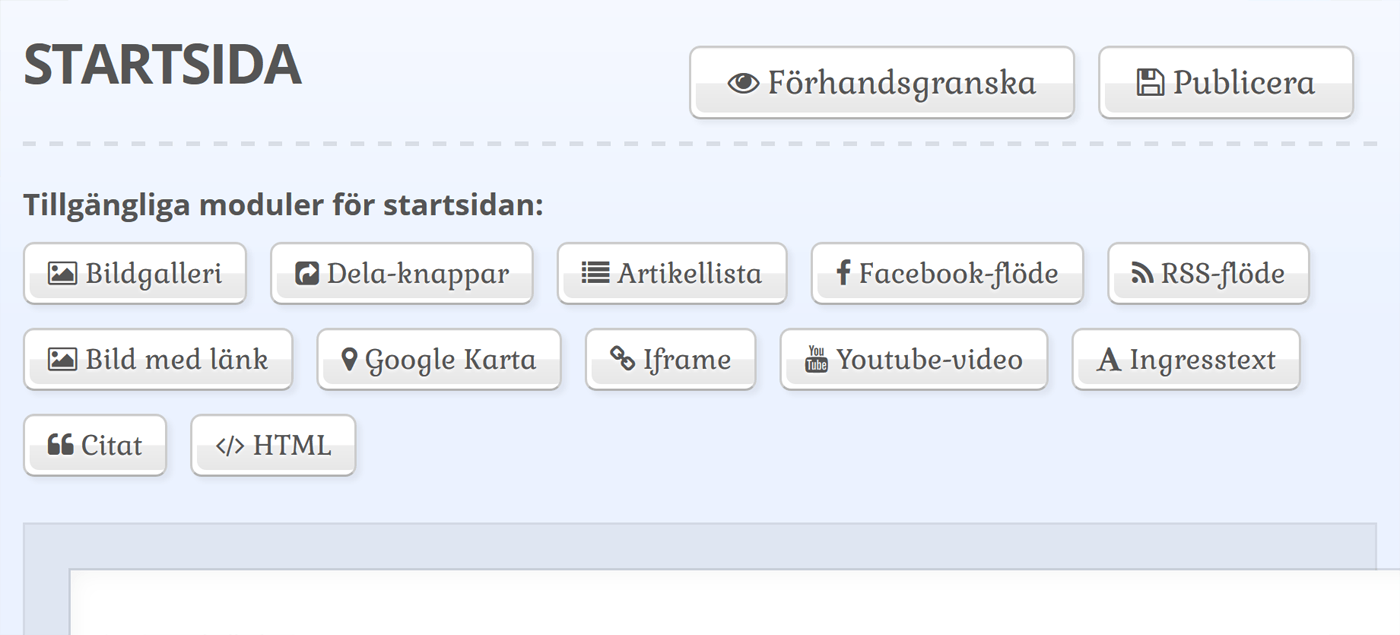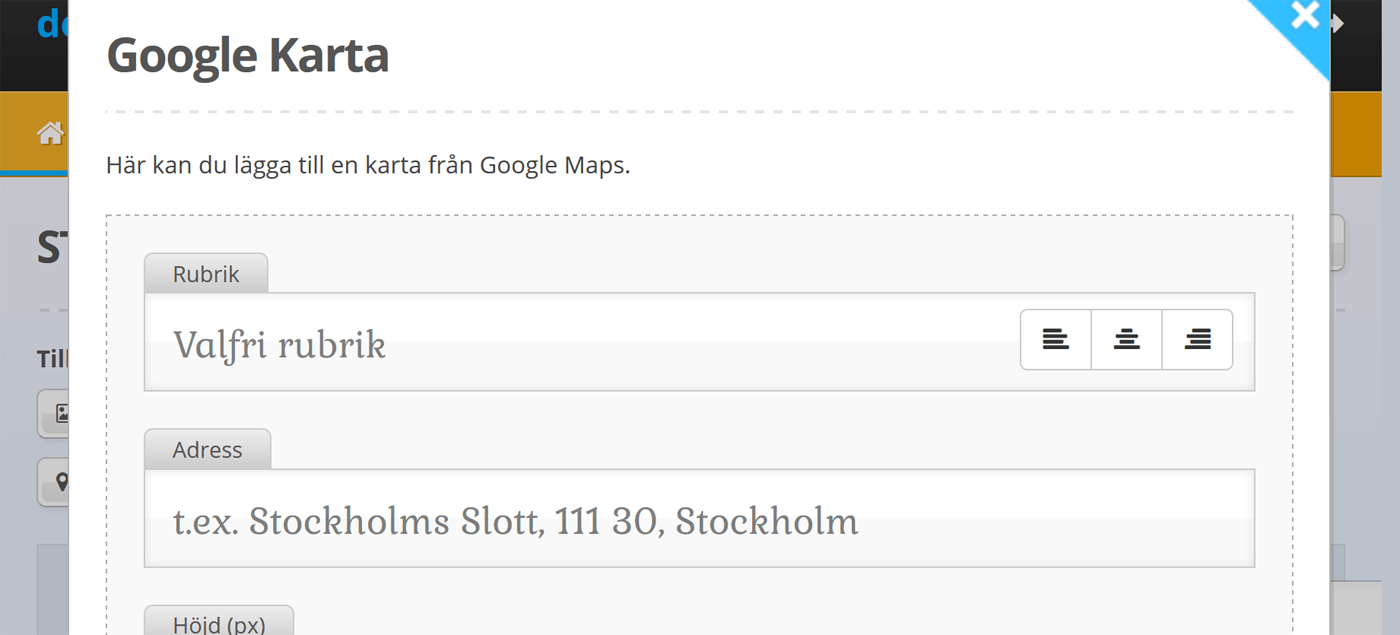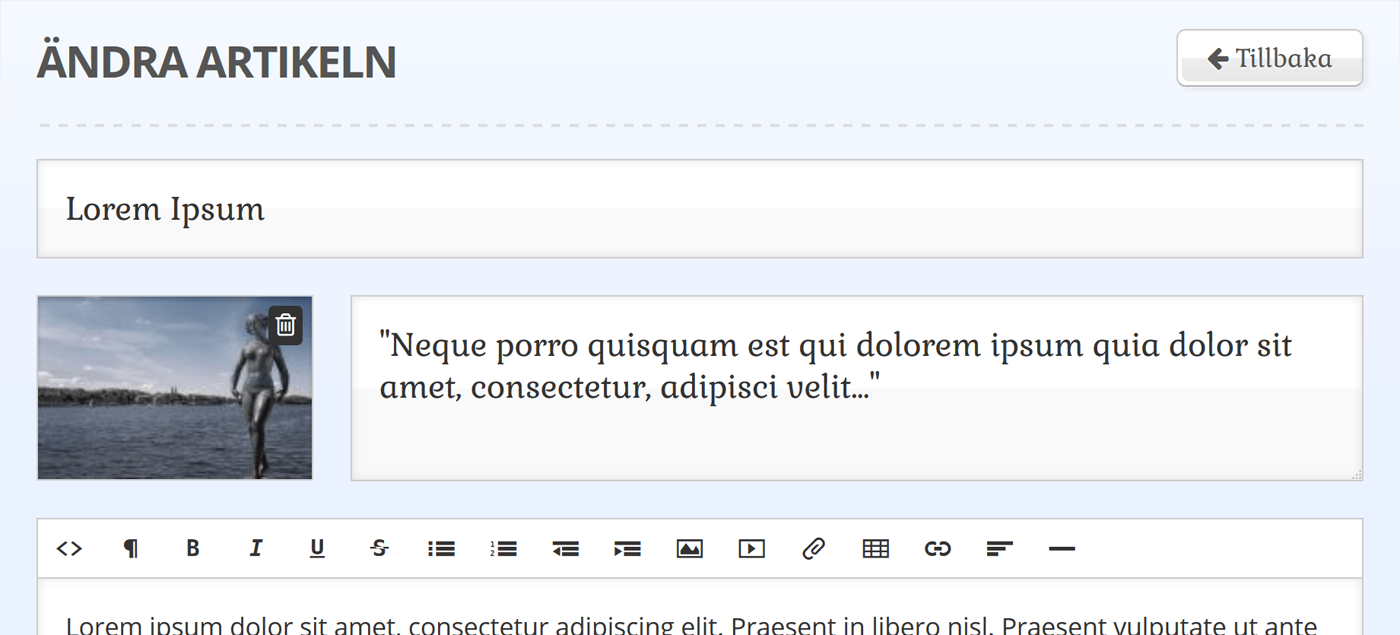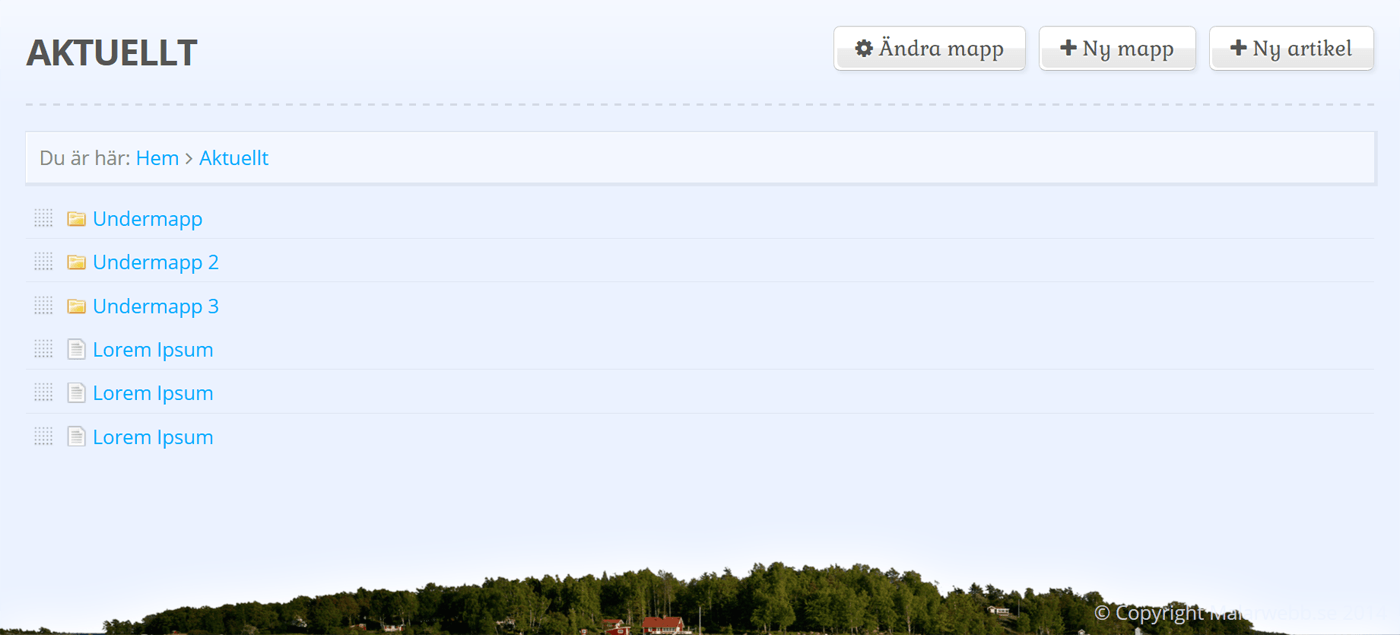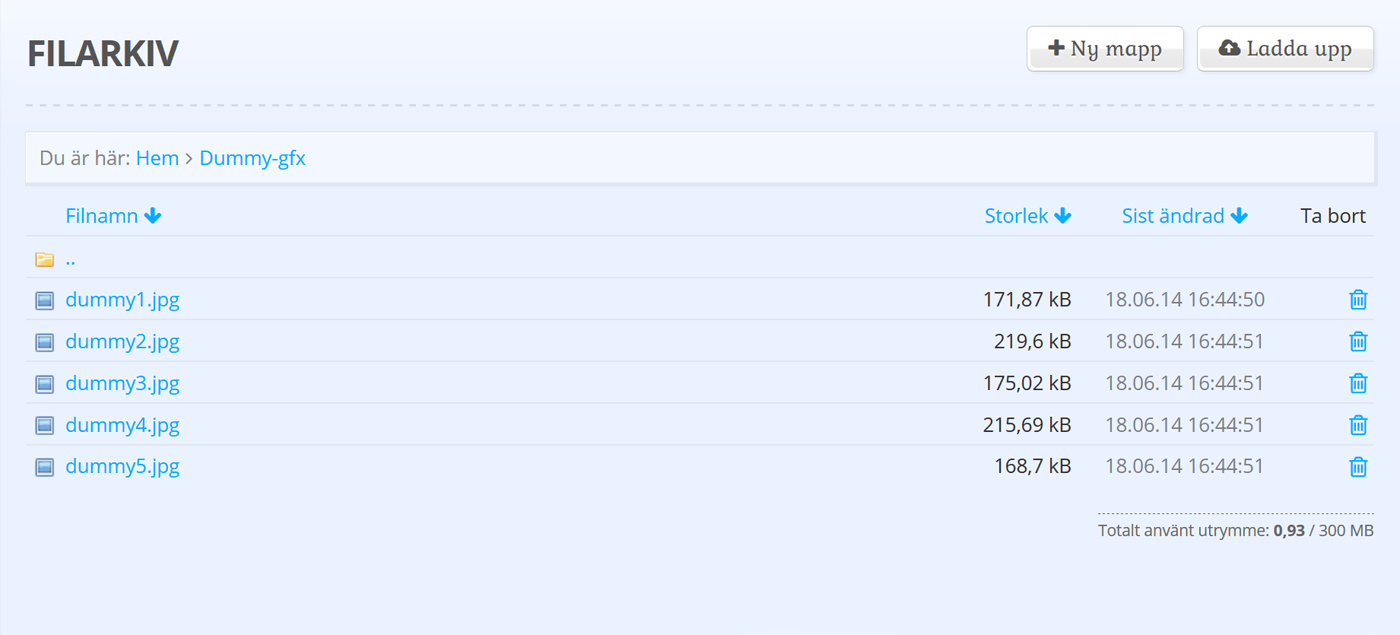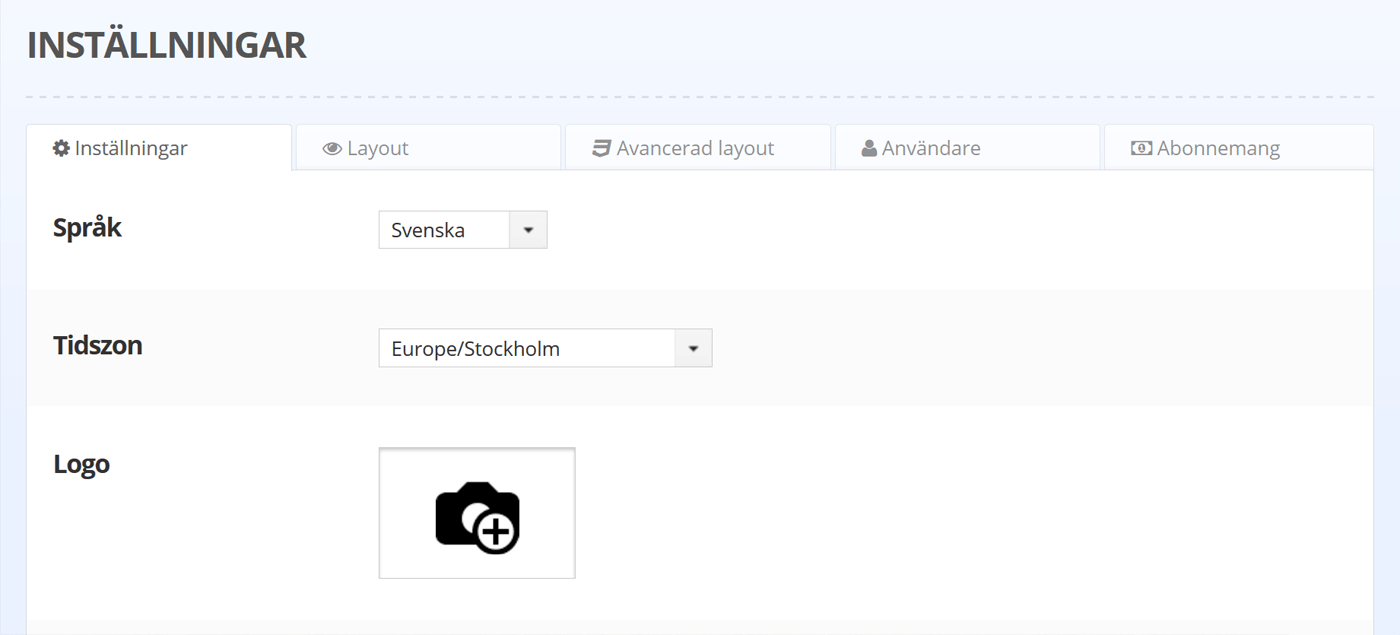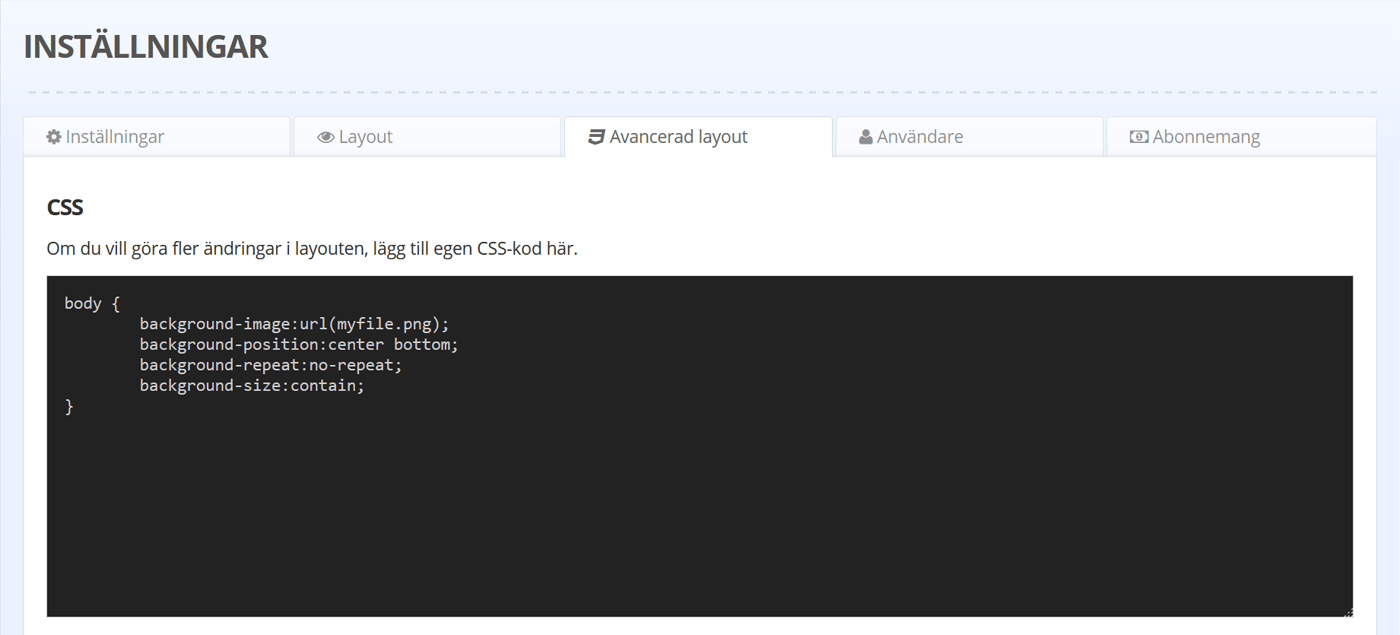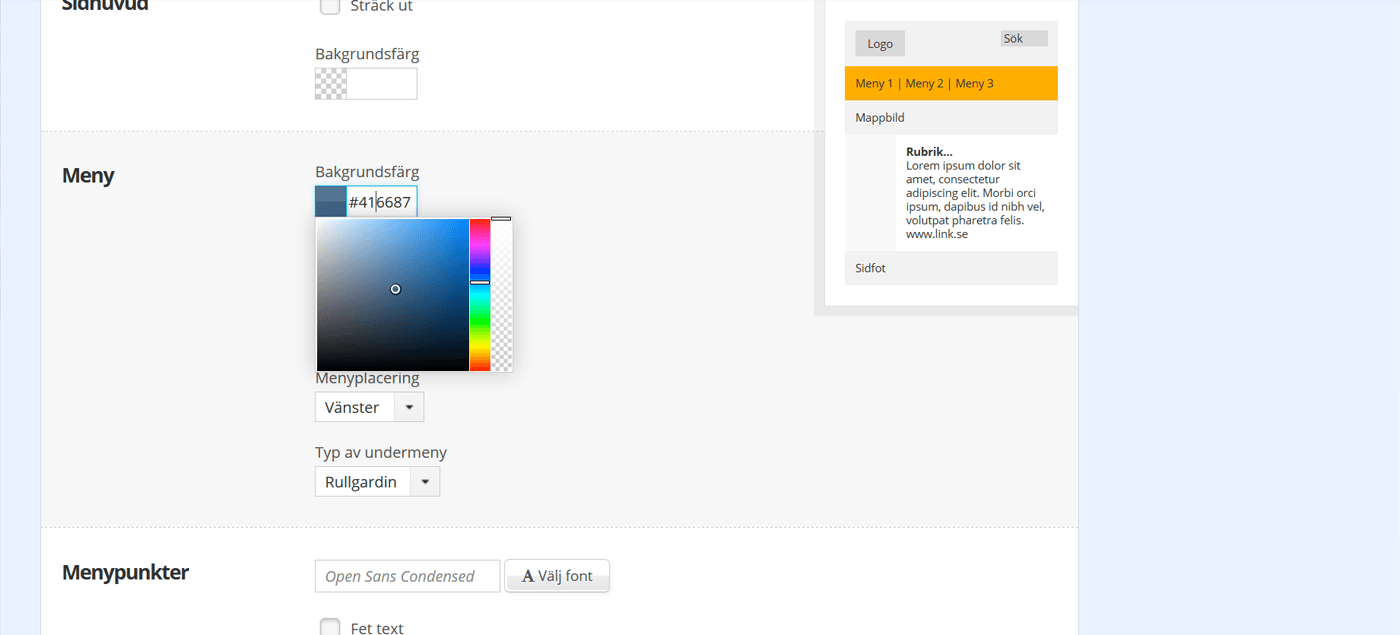 Search Engine Optimization (SEO)
Every day Internet users do over 3 billion searches using the Google search engine - and the number of searches is growing constantly. All our websites are technically optimized for search engines.
Keywords in URL's
Automatic Open Graph-tags
Automatic XML-Sitemap
Cloud Hosting
Custom Robots.txt file
Customizable Content
META Descriptions and META Keywords
HTML5
Google Analytics-integration

Custom Domain
Having your own domain increases the impression of professionalism to your website. More and more people have chosen to acquire domain, a unique address to it's website. There are many reasons to have a domain, for example to build up brand or get an address that is easy to remember. With Malarweb you can use your existing domain name or order a new one through us.
We are distributors for the following domain types:
.COM
.NET
.ORG
.SE
.NU
.EU
.DK
.GRATIS
.CLUB
.GURU
.WEBSITE
.EMAIL
.LINK
.ME
.BIZ
.INFO
.MOBI
.NAME
.TV
.BE
.PL
.AT
.CC
.CO.UK
.ORG.UK